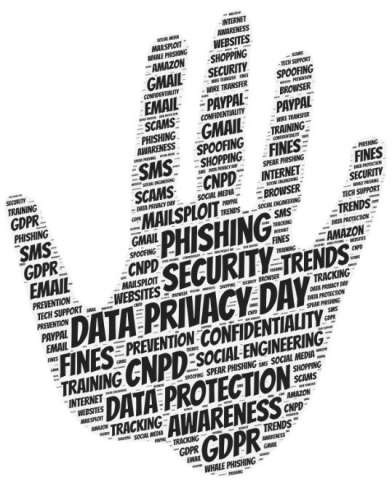 January 29th 2018, 9am to 12am
University of Luxembourg
Campus Belval, MSA

The Data Privacy Day aims at raising awareness and promoting privacy and data protection best practices at European and international level. Millions of people are unaware of and uninformed about how their personal information is being used, collected or shared in our digital society. Data Privacy Day aims to inspire dialogue and empower individuals and institutions to take action . It is currently observed in European countries members of European Union and European Economic Area as well as in the US, Canada and India.
In 2018 the RESTENA Foundation and the University of Luxembourg have joined forces to provide to you a couple of sessions regarding current trends, legal and practical aspects as well as technical backgrounds of data privacy and data protection.
AGENDA
| | |
| --- | --- |
| 09:00 | Registration |
| 09:30 | Opening Words |
| | Prof. Dr Stéphane PALLAGE, President, University of Luxembourg |
| 09:40 | Introduction to GDPR and Research |
| | Dr Sandrine MUNOZ, Data Protection Officer, University of Luxembourg |
| 10:00 | Questions |
| 10:10 | Information Security and Unwanted Data Disclosure |
| | Dr Cynthia WAGNER, Research Engineer, Fondation RESTENA |
| 10:30 | Questions |
| 10:35 | Social Engineering and Phishing as a privacy risk |
| | Christian HUTTER , Chief Information Security Officer, University of Luxembourg |
| 10:55 | Questions |
| 11:00 | Compliance monitoring by the CNPD |
| | Michel SINNER, Head of controls, CNPD |
| 11:30 | Questions |
| 11:45 | Closing Words |
LOCATION
Campus Belval, Maison du Savoir (MSA), room 3.530 (3rd floor)